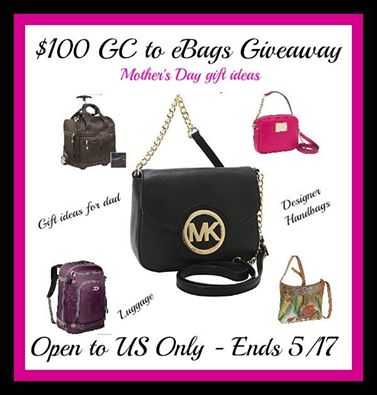 Welcome to the $100 Gift Code eBags Mother's Day Giveaway
Sponsored by: eBags Hosted by: Powered by Mom Blog and a fashionable group of bloggers
Read Powered by Mom's review on a stunning Michael Kors handbag from eBags HERE
I am always neglecting myself and doing for others. This is the perfect way to give back and get that special lady a gift she can really use.
eBags has EVERY kind of bag that you could possibly want and more! They have designer handbags, practical handbags, cute and super affordable handbags, backpacks, rolling laptop cases, luggage oh so much luggage and they have some things you might not have thought they did. How about some new hats for the warmer weather or sunglasses? Yep eBags has those too and even some awesome watches with such designer names as Michael Kors and Diesel, wow.
eBags is without a doubt an awesome site to shop at, so much so you you might not be able to tear yourself away from all the wonderful products they have to offer! They have a bag for any budget and the selection of designs and colors is fantastic!
If you're looking for a gift for mom or dad or anyone else you know (including yourself) you're going to want to check out eBags today! Don't wait though as they are currently having some fabulous sales including 25% of on ALL baggalini, don't know what that is? Go to the site and find out!
Now for more fun one person will receive a $100 gift code so they can shop at eBags. Don't wait enter now!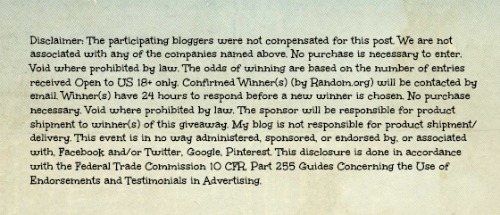 Anything to Add? Leave a Comment!