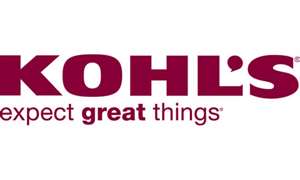 Get a FREE $25 off Purchase at Kohl's for Creating a NEW Wedding Registry!
It will be good for a FREE $25 off $25 Purchase at Kohl's!
Enter promo code: MSWEDDINGS to receive $25 free!
Your registry must be created between 3/2/14 – 6/24/14 and include at least 15 items. No purchase necessary.
It will look this below!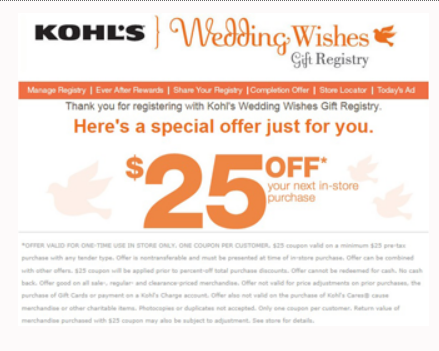 Expect up to 14 days for your free $25 to arrive by email. Not valid on prior registries. One offer per registry.
Questions regarding this program please email [email protected]
Anything to Add? Leave a Comment!