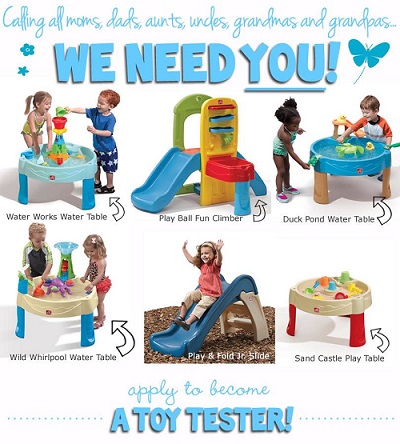 You can Apply to be a Step 2 Toy Tester!
Are you a mom, dad, aunt, uncle, grandma or grandpa? We need YOU! We're looking for Toy Testers to test out some great new spring toys.
If you are interested in becoming a one-time toy tester, please fill out this application –> http://a.pgtb.me/tZKF3p Be sure to select the toys you are interested in testing (if selected, ONE toy will be sent for testing).
This application is open to both bloggers and non-bloggers and will close at 11:59PM ET on February 4, 2014. If selected, Toy Testers will be notified via email no later than Friday, February 7, 2014 and will need to provide shipping address for product fulfillment
Anything to Add? Leave a Comment!