This post brought to you by LEGO. All opinions are 100% mine.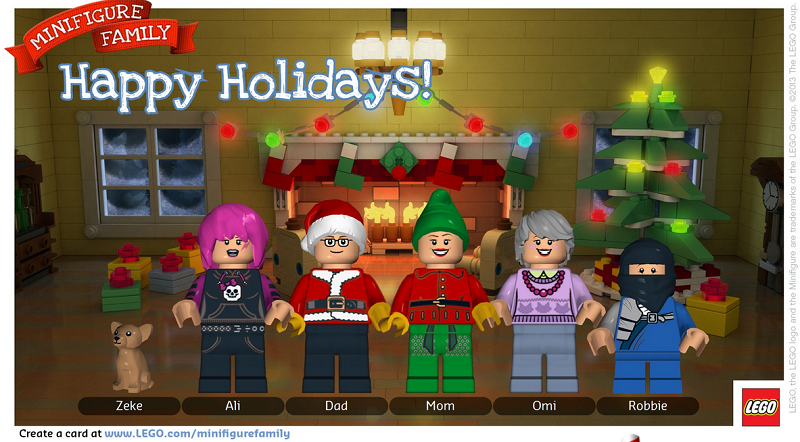 My son loves all things LEGO! So when I saw this cute website to make my own LEGO Minifigure Family holiday card we had to do it! I let him help me create the card. It was so much fun and super easy. Just add the family members you want and there is both adults and kids included plus your pets can get in the card as well. Our family was extended this year since we moved in with my mom and my niece.
My son created our faces which were 5 skin colors to choose from like traditional LEGO color to something that look more like people. Then you can put the expressions and heads to choose from. There are several of each including fun holiday ones and ones that look like characters. You can even make a family member look like a chicken. So much fun. Afterwards you can choose the top and bottom or make it funny by randomizing the clothes which picks some very interesting combinations. Then you can pick the background scene and choose if you want the names to show or not. There were so many fun scenes and of course more traditional ones like I did for my card.
My son and I had so much fun laughing while creating the card. So if you and your kids love LEGOS then definitely make this fun and free holiday card that you can share online. We have made more than card since it was so much fun.
Anything to Add? Leave a Comment!