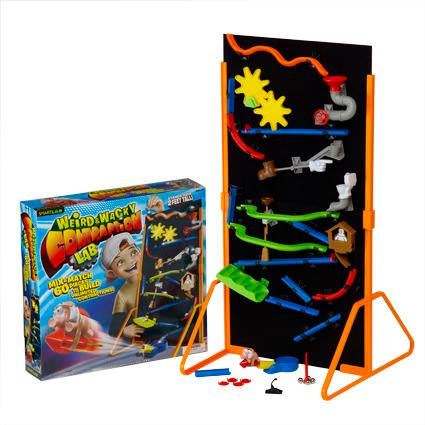 Enter for a chance to win a Smartlab Toys Trivia Wednesday Wacky Contraption Lab
Standing over two feet tall, the Weird & Wacky Contraption Lab has 60 mix-and-match pieces to build an unlimited amount of contraptions. Kids can dream up crazy courses, then build and test them using this easy-to-construct Velcro®-like system.
Just answer the trivia question and you are entered! Good Luck!
Ends tonight October 16th at 11:59PM PST!
Anything to Add? Leave a Comment!