"Disclosure: " This post is part of a sponsored campaign with The Allstate Foundation and MomSelect. All thoughts and opinions are my 100% my own."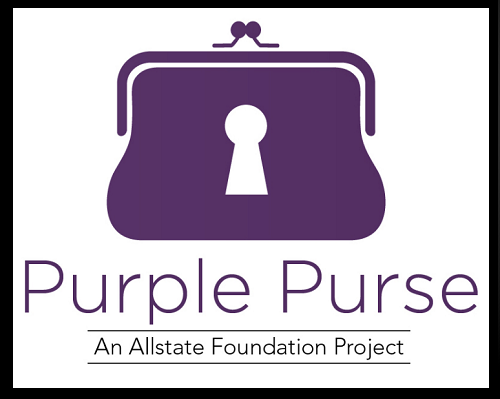 What is the purple purse you ask? It is a conversation starter to help bring more awareness to Domestic Violence. So many families have been hurt or broken over domestic violence. It is such a hard subject to talk this purse is a great way to get the conversation going for many people. You can learn more here on their Purple Purse Facebook Page.
Here is the best part. For every purple purse registered on the Purple Purse site, Allstate is donating $5 to YWCA. As of today almost 96,000 purple purses have been passed with over $350,000 donated to YWCA!!! That is impressive. Today is the last day to get your purse passed and I have posted a code below so make sure to enter it when you go the Purple Purse site.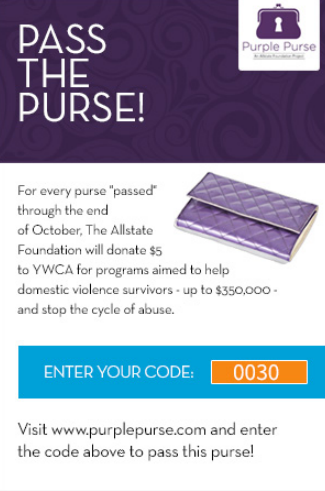 From someone who was in an abusive relationship before I met my wonderful husband, I can relate to how scared many people are. If you know or suspect someone is in an abusive relationship it can be hard to start that conversation. I know I was in denial about it for a couple of years before I had the courage to leave him. The longer someone is abused, then the harder it is to leave. So please go visit the site and learn about how you can help. I also love to donate toiletries and clothes plus toys and games to my local women's shelter. There are so many ways you can help someone and your community. Just listening and being there from them is the first best step. Please pass the purse to them.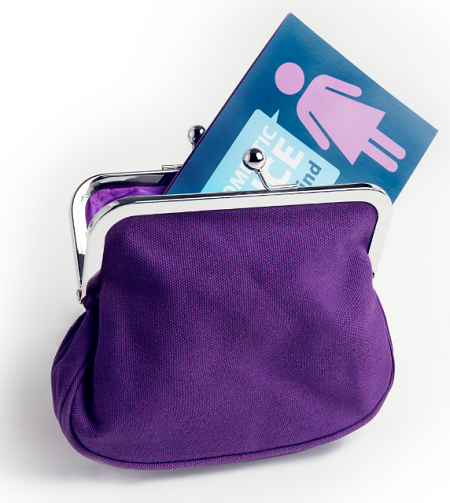 Anything to Add? Leave a Comment!