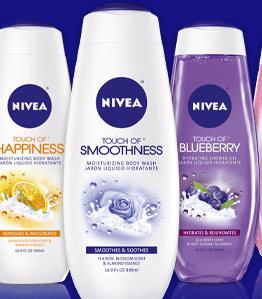 CVS will have a deal on Nivea starting on Sunday September 8th! So make sure to print out these HIGH VALUE coupons now!
Spend $10 on select Nivea to get $3 ECB!
$2 off Nivea Body Lotion Coupon
$1 off Nivea Men Face Care Coupon
The Body Washes are $4 each and the Lotions are $6 each. Here is what I would do.
Buy 1 Nivea Body Wash is $4
Use $1 off Nivea Body Wash Coupon
Buy 1 Nivea Lotion is $6
Use $2 off Nivea Body Lotion Coupon
Subtotal- $7 and Get Back $3 ECB
Final Price- $4 or ($2 each)
Anything to Add? Leave a Comment!