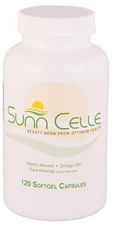 Get a FREE Bottle of Sunn Celle Supplement
This is a 30 Day Supply and NO CREDIT CARD needed!
We are having some on and off problems with the sample request form. If you are unable to submit a request, please just email us your name and address and we will get your 30 day trial sample right out to you.
Anything to Add? Leave a Comment!