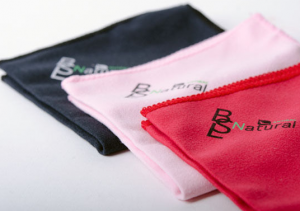 Get 3 BSL Natural Eco-Friendly Cleansing Cloths for Just $10!
Click on the Picture to get the deal!
Reduce, reuse, and recycle — while refreshing your skin — with these travel-friendly, eco-conscious cleansing cloths, an alternative to pricey disposable wipes. Use them as part of your beauty regimen, or have them handy around messy kids:
• $10 ($20 value) for a three-pack of natural, reusable cleansing cloths
• Gently exfoliate and remove makeup without chemicals — just add water
• Cosmetic-grade microfiber absorbs dirt, oil, and bacteria; machine-washable
Anything to Add? Leave a Comment!