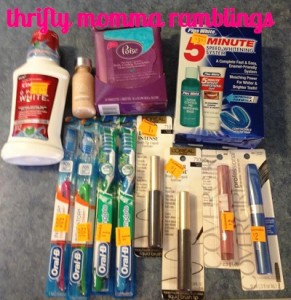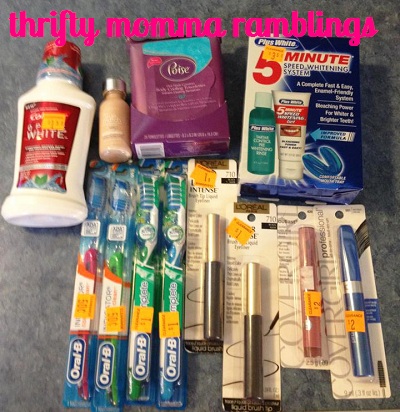 I just had a great shopping haul at my Dollar General. Totally unexpected to find the AMAZING deals I just found!
My son wants to get into being a coupon shopper like his mom. I like the extra help but I am also using it as a way to help improve math skills like adding and subtracting in your head. Too many times I see cashiers get that blank look when they have to figure it out without the aid of the register. Some can but so many can't today.
Being a bargain hunter has immensely helped me with my math skills and percentages as well.
I found Oral-B Complete Toothbrushes marked down to $1 and I had 2 $1 coupons so FREE!
I had another Oral-B toothbrush coupon for a $1 but they only had the indicators so I bought 2 for 50¢ each making those FREE!
So 4 FREE toothbrushes! I also found the Colgate Optic White Mouthwash 8oz bottle marked down to $1.50!! I had the new $0.75 off any one Colgate Optic White Mouthwash
I printed out! So only 75¢ for the bottle!
Whitening Plus System for only $1.50 out of pocket after $2 off coupon! I got 2 Cover Girl products for $1 each.
I got the L'Oreal eyeliner for FREE and Foundation for $1. Poise wipes were just a penny with their Dollar General coupon I printed.
My grand total after coupons was $5.76 with tax!!! This was easily $70 worth of products! That is a savings of 93% off retail!
My #1 TIP is ALWAYS check clearance! You just never know what good deals you can find!
Anything to Add? Leave a Comment!