This post brought to you by Biz Stain Fighter. All opinions are 100% mine.
I will be honest with you, I hate doing laundry. I don't really know anyone who does as it never seems to stop piling up. What is worst is when your kids and even husband decide to throw in clothes with stains that seem like what in the world is this on their clothes. Sometimes I think I should also wear a bib when I'm eating. Last night I was eating some chocolate goodness and it fell on my favorite top. It is a bright pink so the stain was very visible.
I used Biz Stain Fighter liquid as a pre-treater on the chocolate stain. I followed the directions which was to apply a little warm water to the stain, then pour a small amount directly on the stain and rub it in so it penetrates deep into the fibers of the material. Let it sit for 30 minutes and wash as normal. I must admit I was pretty lazy and that stain was set in for a day before I actually treated it. I know I am as bad as the kids. So I included the before and after pictures.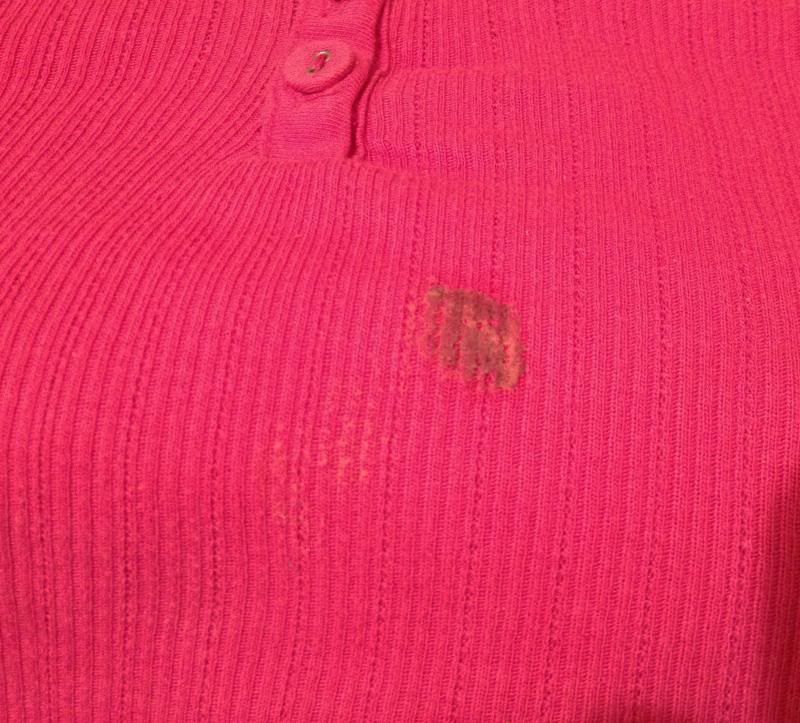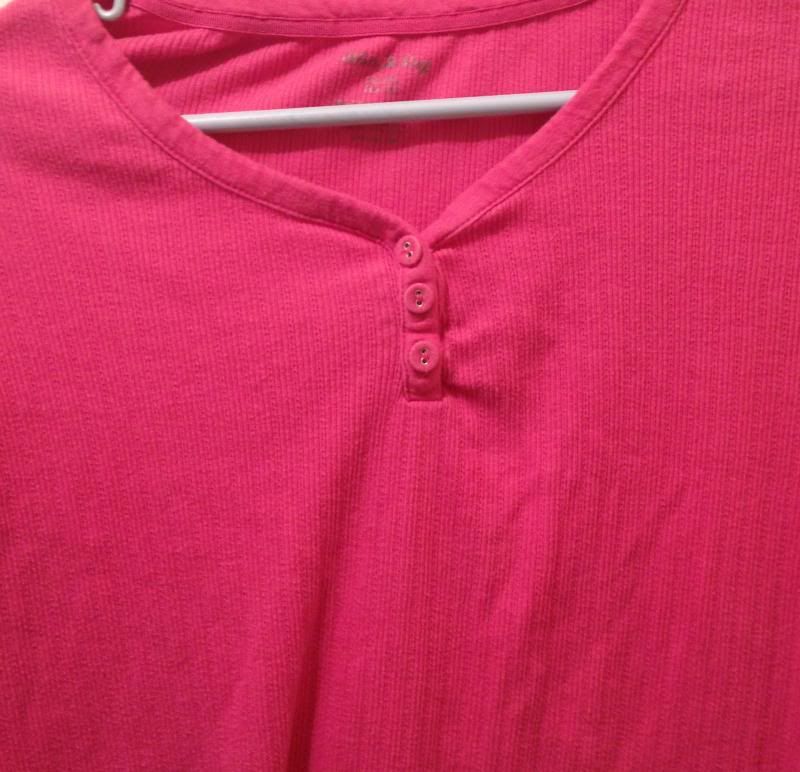 The lighting is off a little. As you can clearly see the stain is long gone! Let Biz Stain Fighter knock out your messes for you! Biz Stain Powder can be used on the entire household like stainless steel, tubs, sinks, and so much more! Watch the following video to learn more about how it can help you knock out stains and messes. You will also get a a $1 Biz coupon to save you even more! Have you tried it? Then let me know if it helped you knock out those stains!
Be sure to like Biz on Facebook and follow @BizStainFighter on Twitter!
Anything to Add? Leave a Comment!