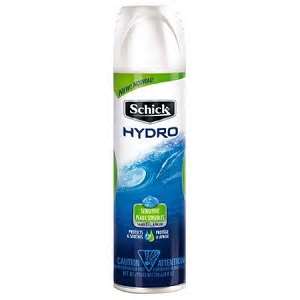 Many people are reporting they are getting a $4 Extra Care Buck when they buy the Schick Hydro SENSITIVE Shave Cream! It's marked $4.49 at most stores and producing a $4 ECB! You can get a limit of 2 according to the receipt and many people are still getting this deal.
My store had $1.50 peelie coupons that expired in April of 2013 I believe. I did see them at my store.
Make sure to scan your card to see if you get a $3 off $10 Shaving CVS coupon! This can be a great MONEY MAKER!
Also check to see if you got your $5 Beauty Rewards! I also have a $5 off $30 coupon! I will be shopping and will update tomorrow morning!
Buy Schick Hydro SENSITIVE Shave Cream (yes has to be the Sensitive) for $4.49
Use $1.50 Coupon
Get Back a $4 ECB
Final Price- FREE and $1.01 money maker!
If you have the $3 off $10 even better deal!
Thank you Living Rich with Coupons!
Anything to Add? Leave a Comment!