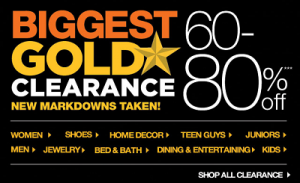 Lots of items are marked 60-80% off!
Today is the last day to use a 20% Off Kohl's Shopping pass!!!
You can use it online with code: NEWYEAR20
Don't forget to use Ebates to get 6% cash back!
Free shipping on $50 or more!
Anything to Add? Leave a Comment!