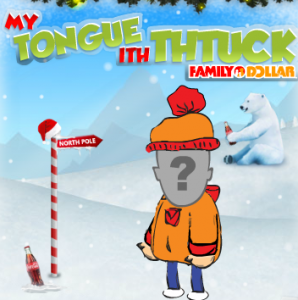 You can get 20 FREE My Coke Rewards Points From Family Dollar!
It's a fun little game to play and reminds me of the movie A Christmas Story which is a classic!
Upload a photo and get stuck to the pole! You need 3 friends to help. Once unstuck then you will be awarded with 20 My Coke Rewards points!
My Coke Rewards have been offering FREE 12 pk coupons almost daily!
You can redeem your My Coke Points at mycokerewards.com.
Also, get 2 FREE Coca-Cola Holiday Bowls when you purchase any (2) Coca-Cola 12-packs at Family Dollar.
Anything to Add? Leave a Comment!