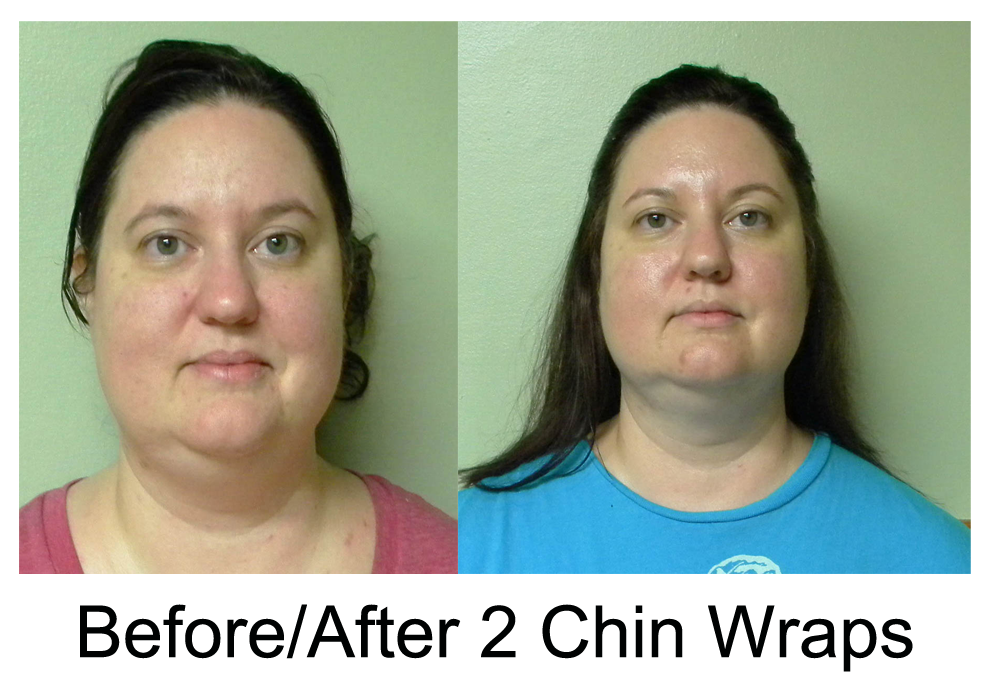 Like  many of you I was curious about the It Works Wraps. I kept seeing so many before and after pictures, thought it must be too good to be true. More and more people I knew were using them and having great results. So I broke down and tried one. I not only had great results, but I signed up to become a distributor!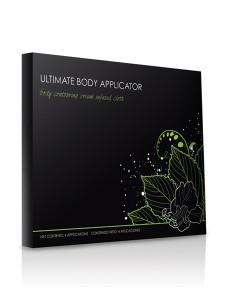 My good friend from Give Oh Giveaway also tried a wrap recently and had great results!
You can read her FULL REVIEW HERE! No she did not receive a wrap from me.
WRAP DETAILS:
I want to help people better understand the products and what they do. Of course IT Works is known for their Ultimate Body Applicator which are also known as the Body Wraps. First of all, this is not a temporary water loss wrap. You have to drink 1/2 your body weight in water for 72 hours after you wrapped. So if you weigh 160 then 80 ounces in water daily for 72 hours.
The wrap unfolds to the size shown in the picture below so 11″ wide by 21.5″ long. This is a ONE size fits all wrap. So it doesn't matter if you are a plus size person or not. It will work for you. The wrap is designed to target one area at a time. The first wrap you only wear for 45 minutes as your body may be sensitive to the herbal infused lotion. Some people have more side effects than others. The side effects are very minimal for the majority of users.
Well just like the name says, It Works!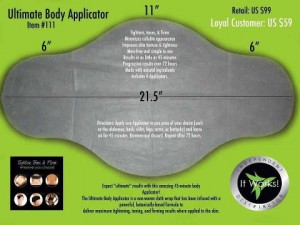 How do I use the wrap?
First you need to take your "before" measurements and a photo of the front and side. Then you would take a warm shower to help open the pores but do not use soap or lotion. Unless you use our Ph Balancing Skin Cleanser and it is not a soap. It's an all natural product with herbal ingredients. Then dry off and I like to use witch hazel on the area before applying the wrap. OR you can use the Hydrating Skin Toner Mist on the area and let dry. All these products are "ALL NATURAL" with a botanical blend to help restore balance to your skin's ph. I love the skin care line.
When you open the package you will smell a nice and clean minty smell. That is the menthol and camphor you are smelling! You will feel a nice tingling sensation while wearing the wrap. I love how it feels. When you unfold the wrap fully, you will notice the lotion side on the wrap and that is the side you put directly on your skin. Then wrap it with cloth like an Ace Bandage, a girdle, spanx, pantyhose that will stay in place or even some type of tights. You really want cloth as it will help your skin to better absorb the lotion.

Here is a picture of her wearing the wrap but she used saran wrap. I promise you that cloth will be more comfortable to wear than saran wrap.
I also use Greens which is a drink supplement that has so many quality ingredients. It even contains probiotics! WOW! I have a lot more energy after drinking it. This is safe for even the kids to drink. I put my son's greens in his orange juice which turns it a slight green color. We laugh and call it swamp juice like Shrek drinks. 🙂 The Greens has an orange smell to them, but doesn't taste too much like orange. In the orange juice, the taste is disguised. I use mine in cold water and shake it well and pour over crushed ice. Tastes better than many health drinks I have tried in the past. You add the Greens to 8oz of water or a juice. The greens do help remove toxins and my family complains when they skip a day. Here is a picture (color changing cup). I will put up a picture of the greens in water and orange juice to compare soon.

I had my greens in a color changing cup. So the greens
are green in color…they only look orange because
of my cup. 
I prefer to watch tv or play on the computer while wearing a wrap. Another important tip is to not exercise AFTER doing a wrap. I actually like to wrap in the evening. When you take off the wrap, you will rub in the rest of the lotion and throw it away. It's a one time use wrap. If you want to wrap your thighs, you can use one wrap per leg. I have and it's ok to do it that way. Normally you will just use one wrap at a time. Want to wrap your chin, then you will save some money. You cut a wrap in half and just use one half. Then fold the other half put in a ziploc bag and store in the fridge. I also love to use the defining gel which contain the same ingredients as a wrap but to a lesser amount so safe to use daily. It helps to firm and lift skin either from weight loss or aging.

Here are Give Oh Giveaway's before and afters pics:
             BEFORE                                    AFTER 1 wrap
A shot of my back & not so lovely love handles. 
      BEFORE                                  AFTER 1 wrap
I was very pleased with my results! I think It Works! really does work! 🙂 It did for me. Now was the really fun part….going to my sisters wedding! My talented sister made all my sisters matching skirts. I had given her my measurements 2 weeks previously. Those measurements weren't correct anymore. It was pretty exciting to have my skirt fit loosely. You can see here: 
Here are my personal results and my husband's.  This is him before using wraps, defining gel, greens, and fat fighters. This is in just 6 weeks time. He has gotten even smaller since this picture was taken! He went from a tight size 32W and size Large shirt to now a LOOSE Size 30W pants and a size Small shirt. We had to buy him all new clothes recently. I have lots of pictures of our results on my Facebook Page Wrap It Firm with Bonnie. I don't want to put all of them in this review. This picture is his before Chin wraps at a size 34 wast pants to now a size 30 waist pants.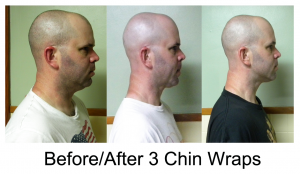 I also want to share a picture of myself. It's not the best BUT I have been using pretty much all the products. I use all the skin care including the PreventAge Moisturizer, Greens, Wraps, Facials, Fat Fighters, Defining Gel, Thermofit (great for boosting the metabolism and made with Raspberry Ketone and Acai Berry plus Capscium); Profit Protein Shake (I replace lunch with it), It's Vital, and Regular. Yes I realize it's a lot but I didn't take it all at first. I just kept adding in something new every 2 weeks as I kept feeling better and better. So I had lost 100 pounds about 2 years ago, and slowly put half back on since last December. I know it's sad but it's not easy. Well here I am the first time down to 230 and wearing a size 18 and here I am now down to 229 and wearing a size 14! Seriously a size 14! Yes I eat right again and exercise but I did that 2 years ago without It Works. Here is proof these products REALLY DO WORK!!! My skin looks so much nicer.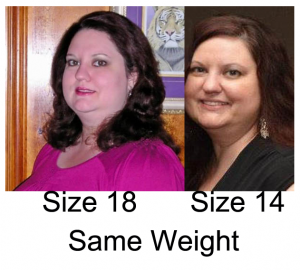 I know I had a lot of questions and here is what I learned from my experience and research:
What is it?
The wraps are a blend of herbal and botanical ingredients fused into the wrap.
What does the wrap do?
 The botanical & herbal ingredients target your fat cells to break them down. You are NOT losing water weight.
Will I keep the weight off?
Yes, you can keep the weight off if you don't make poor health choices (if you eat a donut for breakfast, a burger for lunch and a bunch of fries for dinner….you won't keep it off…like with any weight loss system). One wrap will typically last 2-4 months depending on lifestyle choices. My husband is now using one per month to maintain his wonderful results. I still have weight to lose so I am using them about once a week along with the supplements and other products.

Will it work for me?
There is only one way to find out. So contact Wrap It Firm with Bonnie to get the hook up! Want whole sale prices for life, then join as a Loyal Customer OR looking to become your own boss and earn some extra income by joining her team and selling these awesome wraps!
The Giveaway:
I wouldn't be Give oh GIVEAWAY without hosting an awesome giveaway for this! So one lucky fan will win ONE FREE Wrap and Facial which will be mailed by Give oh Giveaway! Awesome! All you need to do is be 18 or older, reside in the US, and enter on the rafflecopter form below. Easy! The giveaway will end at 11:59 pm on September 14th! GOOD LUCK!
Disclaimer: Give oh Giveaway was given a wrap to try from a different distributor so I could share an honest opinion with you. Regardless of our arrangement I only shared honest opinions here and was not required to write a positive review. 
Anything to Add? Leave a Comment!