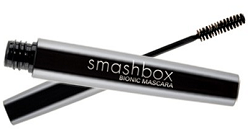 In order to get a FREE Smashbox Mascara complete you must complete the first 3 challenges first.
You must allow the app.
Answers for the Smashbox Mascara are
1.) Smashbox studios
2.) 84
3.) Twice a day

Please Note: I don't know If these are the same for everyone.
The next freebie will be on September 24th and that is for a FREE Mega Gloss.
The freebie on October 1st will be a FULL SIZE Photo Finish More Than Primer Dark Spot Correcting, plus a chance to win a trip.
Anything to Add? Leave a Comment!