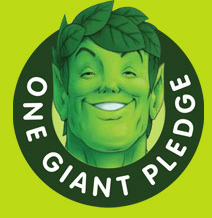 Go to the Green Giant Facebook page and take their "One Giant Pledge" to receive FREE Green Giant Wristband!
This is for the First 10,000 only!
You must "LIKE" their Facebook Page and then click pledge. Make sure to click on the optional Green Giant Wristband box which pops up a form to fill in your mailing address.
You will also get a 50 cent coupon on steamers!
Let me know if you get one! Enjoy.
Anything to Add? Leave a Comment!