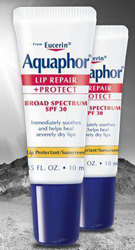 Starting today you can get a FREE Aquaphor Lip Repair Sample!
This will go live today at 1PM EST or 12PM CST for the first 1,000 people each day until August 3rd.
If you miss it today, be sure to check back each day for reminders!
Let me know if you get one!
Anything to Add? Leave a Comment!