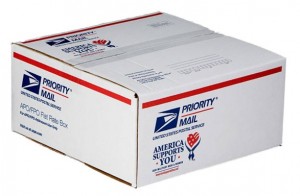 I love being able to save money for my family by using coupons and getting freebies. This has also allowed me to help others. I feel blessed to be able to pay it forward by helping others. Our troops overseas need our love, support, and prayers regardless of political views. They are someone's son, daughter, mother, father, sister, brother, aunt, uncle….. and they need our support. They need supplies.
So please help our troops overseas with care packages but also with nice letters. Ask your kids to draw pictures for them. They all have family and miss them so sending them mail is a nice gesture and they do appreciate it. Many of them don't receive mail so make a Soldier's day and send them some love.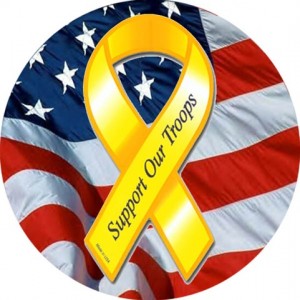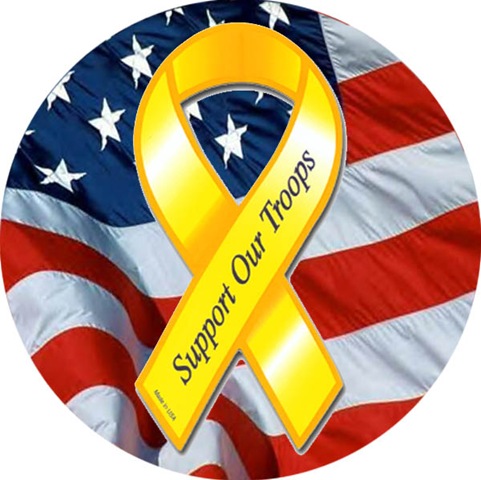 I just received a very nice note asking for care packages to her brother's company in Afghanistan. You can also get addresses from this great organization called AnySoldier.com! You can look through requests and then email for the address. They will email it to you.
The list is for the Charlie company (Army) and is as follows:
Baby Wipes
Wet Wipes
Hand Sanitizer
Soap (bar or liquid)
Plastic containers for the bar soaps
Lotions
Lip Balms
Toothpaste
Q-Tips (brand name please as they are sturdier)
Vitamin C
Multi-Vitamins
Airborne (or equivalent)
Food that does not need a can opener (tuna and chicken in foil packets so you can pack more)
Sardines
Spam
Crackers of all kinds
Rice
Ramen Noodles
Trail Mix
Dried Fruits
Note Cards with Stamps
If they receive lots of packages they will share with other companies as they are all like family to each other.
Please send notes of encouragement along with your names and addresses.
Packages can be mailed in the large flat rate boxes from the P.O. Box. It costs approximately $14 for a flat rate and up to 70 lbs. You can use the long rate boxes which cost less than $11 to send. You can also pack a lot in those boxes.
Please mail care packages to:
SFC Smith, William
TFL Legion 2-1 INF COP Ware
FOB Walton
APO AEO9367
She ends thanking everyone for their support in helping the troops overseas.
Roberta, I will definitely send a care package to your brother's company. Please thank him for his service, and I will send him a letter.
Anything to Add? Leave a Comment!