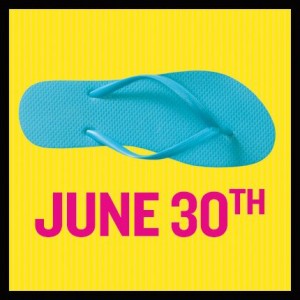 Quick reminder that Old Navy Dollar Flip Flop Sale starts tomorrow which is June 30th!
Yes that's right! Flip flops will be priced $1.00!!!
We live in sandals down in the deep south. I wear sandals starting in March until about November or December!
Will you be going?
Anything to Add? Leave a Comment!