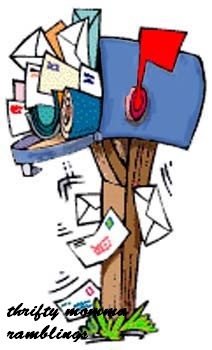 Is everyone ready for another edition of Monday Mailbox? I received some great freebies this past week and today on June 18th, 2012! I forgot to put the Tully's K-Cups sample in the picture, but that came on Saturday with 4 samples! It was a great freebie with several different roasts and flavors of coffee. This is a good way to save a little money on buying them by requesting the free samples.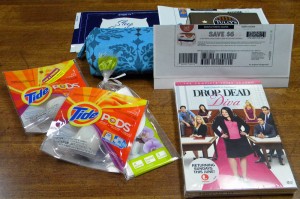 Here is what I got the past week.
Tully's K-Cups Sample
Klout perk- Drop Dead Diva Third Season on DVD
Snore-Ease Pillow Liner
2 coupons mailed to me from Coupons.com
Vocalpoint Tide Pods (received 2 samples)
Ruffies Scented Trash Bag
Target Summer Bag!
Anything to Add? Leave a Comment!