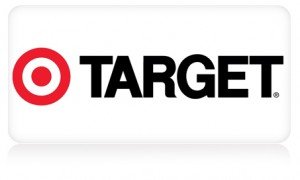 I know I am late on getting the store ad matchups up this week. I have a great excuse as I am graduating on the 12th so I am in the middle of exams. I have two more finals on Tuesday plus my last paper is due on the same day. I am staying up late to get these done as tomorrow I will be super busy working on my paper and studying. All summer you will be sick of seeing how much I will post and keep up with all the great deals. Ok maybe not, but I am looking forward to the summer off. I'm still debating on going back to work on my Bachelor degree. So back to the matchups as I know that is what all of you really want and not my excuses or life story. (wink)
I only post the hotter deals.
Target Store Ad Matchups for 5/6!
Buy (3) Nivea or Eucerin Skin Care Items Listed at $6.99 and Receive $5 Gift Card
Nivea Skin Firming Smooth Moisturizing Lotion 13.5 oz
$1/1 Nivea Body Skin Care Item (excludes trial) Target Coupon from Beauty Bag x5/31
$2/1 Nivea Hand or Body Lotion 1.7-13.5oz 4-29-12 RP x5/27
$1/1 Nivea Hand or Body Lotion 1.7-13.5 oz 4-15-12 RP x5/13
Eucerin Every Day Protection Face Lotion 4 oz
$2/1 Eucerin Face Care Product printable
$2/1 Eucerin Product printable
Final Price- As low as $9.97 on 3 or (3.33 each) after using (3)$2 off coupons and receiving the $5 Target gift card.
Buy (10)$1 Sobe Drinks (20 oz) for a total of $10 and receive a $5 Target Gift Card
Buy (2) Aveeno Sun Care Items Listed $8.99 and receive a $5 Gift Card
Aveeno Sunblock Face Lotion 3 oz or HydroSport Spray with SPF 30, 5 oz
(Use) $2/1 Aveeno Facial Care or Sun Care Product exp 5/30 (SS 04-15) (Limit 1 Coupon Per Person)
Final Price is $10.98 after receiving the $5 Target Gift Card and coupon
TMR Tip- I would make a separate transaction buy buying the Sobe drinks first and getting that $5 Target card. Then buy the Aveeno items and spend $10.98 plus receive another $5 Target Gift Card. Then use that $5 Target gift card on the Nivea deal and receive another $5 card. If you really want a movie then spend that $5 on the movie and get a Free item listed below. OR you can use the $5 card on the Nabisco deal.
B3G1 FREE Select Nabisco Snacks or Capri Sun Juice $4.49
Nabisco Mini Snack Pack 12 pk or Capri Sun 20 pk
Use (2) $1/2 Teddy Graham Crackers 8-12 oz on SmartSource printable
If Target allows you to use a $1 off on a free item. It will depend on your store.
Final Price= $11.47 for 4 or ($2.87 each)
Buy a Select Superhero DVD to receive a FREE Select Popcorn, Candy or Soda Item
Choose from: Thor, Captain America The First Avenger, The Incredible Hulk, Iron Man, Iron Man 2 $12.99
FREE Item of Your Choice of One (1) of the Following Items:
Orville Redenbacher's 8 pk PopUp Bowl or Movie Theater Popcorn $3.50
Hershey's Candy 12 oz (Reese's Miniatures & other Select) $3
Dr. Pepper Products, 12 pack cans $3.50
Anything to Add? Leave a Comment!