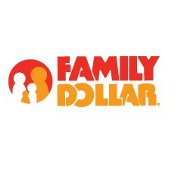 I wasn't given a form at the store and just a card of how to get the rebate form. So if anyone else was having trouble finding the $5 P&G Family Dollar visa rebate form, then here it is!
Print out this Family Dollar P&G $5 Visa Rebate Form. You have to buy everything in one transaction and you have until 5/31/12 to make the purchase.
COLLECT the following items:
(i) The completed Offer Rebate Request Form, &
(ii) The original register receipt with purchase prices
circled showing purchase totaling at least $25
of Participating P&G Products &
(iii) The original UPC symbols cut from the purchased
packages of Participating P&G Products
I'm not sure how I'm going to cut UPC codes from the deodorants but I guess they have a label. I couldn't find the website at first so I wanted to make this easier for everyone else.
Anything to Add? Leave a Comment!