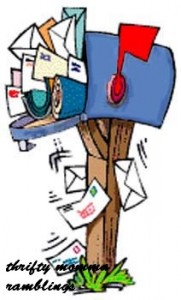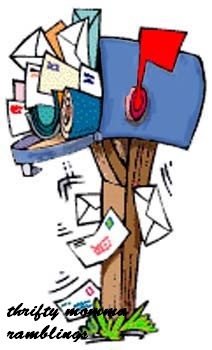 Is everyone ready for another great edition of Monday Mailbox? I did really well this past week. My mailbox was really full on Friday, Saturday and even today! I am going to have to get the mail carrier a really nice gift this year for Christmas.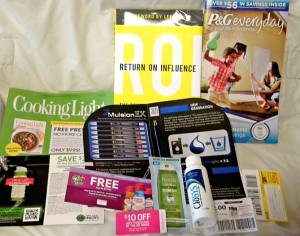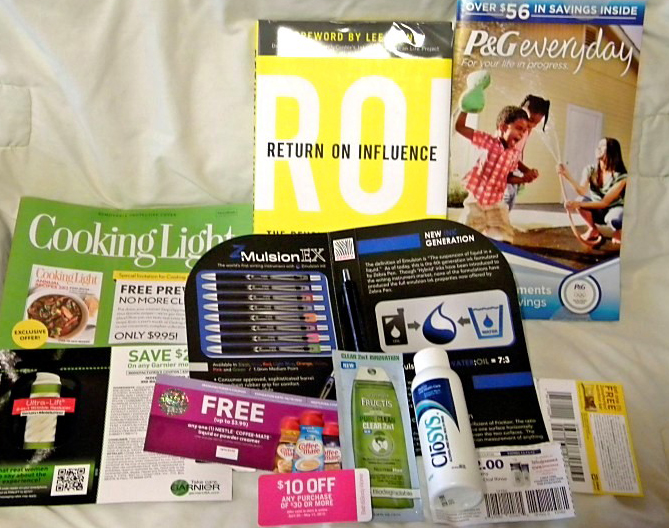 As you can see I received lots of free samples and coupons.
Cooking Light subscription from Books-a-million promo
Garnier sample from Target
Zebra Mulsion Pen (very nice free pen)
$56 in Coupons from Procter and Gamble
Closys Mouthwash sample with $2 coupon
Free Zonebar Product Coupon
Free Coffee Mate Product Coupon
Free Garnier 2in1 Clean Shampoo Sample
Free Influence on Social Networking hardcover book from Klout Perks!
Free $10/30 purchase coupon from Bath and Body Works
What great freebies did you get this past week?
Anything to Add? Leave a Comment!