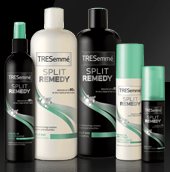 Click for Free Sample of Tresemme Split Remedy from Wal-Mart. Go to the site, and watch one of the short videos and answer a quick question to get your free sample.
*NOTE: The sign-up sheet will not completely download so you can hit the F11 key to click on the answers and just hit the ENTER key to submit. It works. Enjoy!
Click on the banner below for more great Free Samples!

Anything to Add? Leave a Comment!