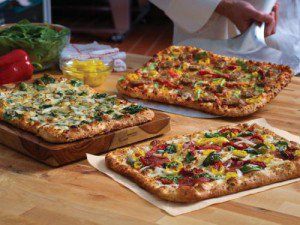 Everyday from now (April 30) until Thursday (May 3rd) Dominos Pizza is giving away a FREE Artisan Pizza! You will have a chance daily. Today is 25,000!
The times aren't set up so you just have to keep checking my Facebook fan page as I will post when it's live!
Here is a schedule of the amounts of giveaways each day.
Monday (April 30)- 25,000
Tuesday (May 1)- 20,000
Wednesday (May 2)- 15,000
Thursday (May 3)- 15,000
Anything to Add? Leave a Comment!