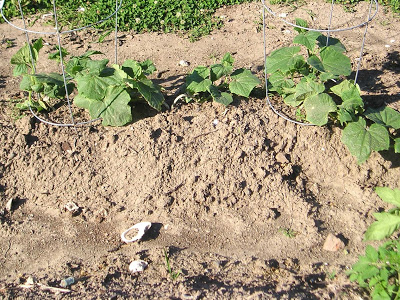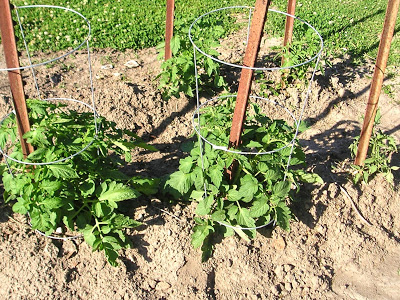 I started my garden back in February planting cucumber and Roma tomatoes. Most of the Roma plants I started, I direct seeded them into the rows have withered. I pinched a couple of them back when they were still about 3-4″ which was a mistake. It made the healthy ones I kept weak and they died off. We also have had lots of rain and high winds which didn't help plus a tornado at the end of March. This has also weakened a couple of my cucumber plants. The stems look frail and brittle at the base, but the vines are extremely healthy and growing. I have taken several pictures and would love any advice on what I should do about the stems. Do I leave them alone or try to give them more support in some way? Not really sure at this point since I'm still pretty new to vegetable gardening. I'm really impressed with most of my tomato plants they are already flowering. I find watching all this new life extremely exciting. We normally don't get this kind of severe weather during the spring so I am impressed with how well the plants are doing despite all the wind we have received the past month.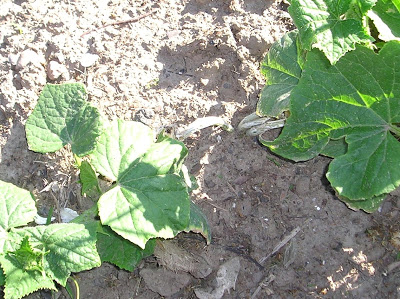 I noticed the other day that my raspberry plants are coming back. I planted them last year and they didn't make it after Gustav hit. I thought they were gone forever, but they fooled me. I see new shoots almost daily and they are looking very healthy. My friend at Storybook Cottage and Gardens mailed me runners that she grows. I can't wait until I can get my first harvest of berries. My blackberry bushes are also taking off. I even have one runner that is flowering with a couple of small berries. I didn't take a picture of my blueberry bush, but it's flowering and has several small berries. I have to get my watermelon and cantaloupe seeds planted this weekend. I think I will have my husband make me another row. I'm planting Sugarbaby seedless watermelon and an organic cantaloupe. I'm hoping to expand my garden by next year. I hope everyone enjoys the pictures.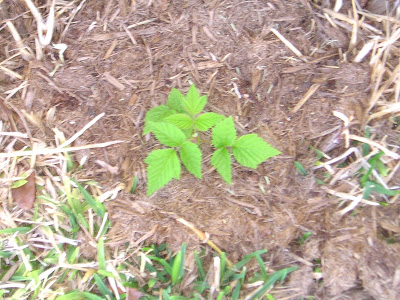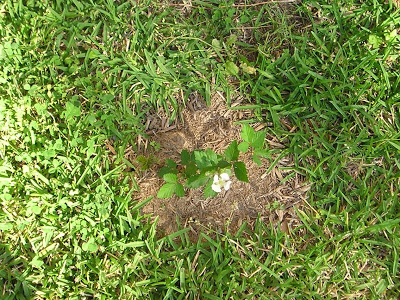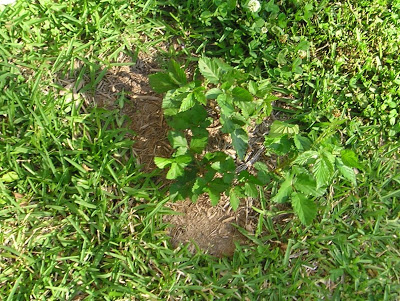 Anything to Add? Leave a Comment!