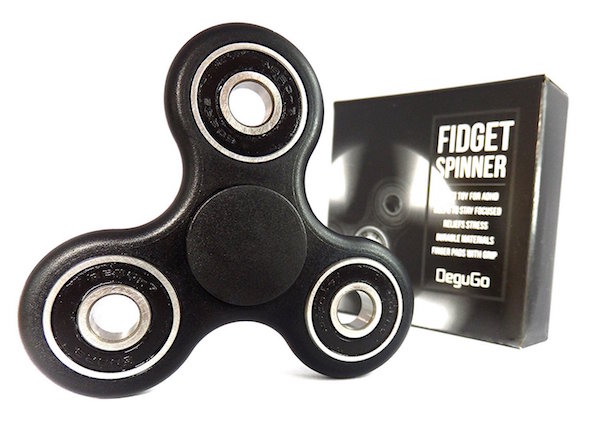 Get ready to keep fidgety hands busy with this awesome instant win from Amazon Bouncy Box! Go now and see if you are the lucky winner of DeguGo Premium Tri Spinner Fidget Toy High-Speed Spin Tops with Hybrid Ceramic Bearing Relieves Stress Anxiety EDC Focus Spins up to 180 seconds Perfect for Antsy Hands ADHD Children & Adults (Black)!
CALMINGLY PLEASANT – The tri spinner is skillfully designed for kids and adults looking for some entertaining & soothing spinning. It is so satisfying; you'll love to use it each day.

USEFUL ENJOYABLE ACTIVITY – Just spin the DeguGo tri spinner with the premium hybrid ceramic bearings & relish your worries. It is great to reduce anxiety, ADD, stress, ADHD, helps with antsy hands and increases focus!

REMOVABLE AND VERSITALE – The premium quality Si3N4 hybrid ceramic center bearing is what makes this fidget toy spinner for adults amazing and assures long spins. Besides the removable caps, it features ABS plastic frame with chrome steel outer bearings.

PERFECT WEIGHT & SPIN – Spin and relax, this spinning toy has the ideal weight. The quality materials and smart design assure a highly enjoyable up to 3 min spin!

QUIET & COMPACT – The fidget spinner toy tri spinner is compact and satisfying, while not making noise. You can carry it in your pocket and get that spinning action on the go!
Anything to Add? Leave a Comment!