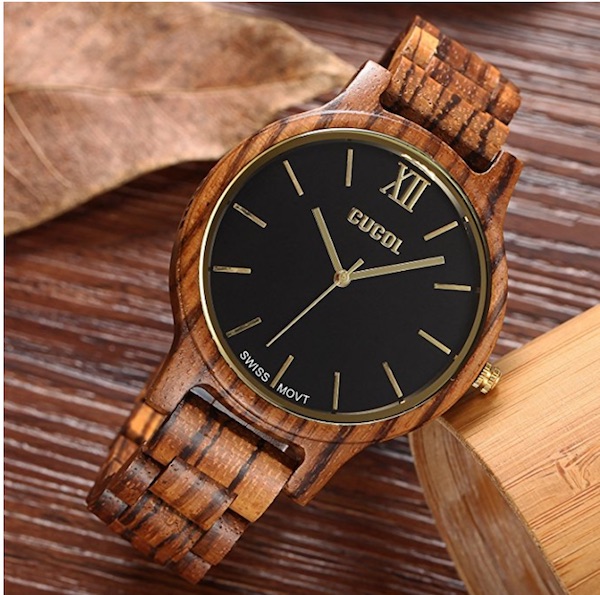 Whoa, now this is a pretty amazing instant win with Amazon Bouncy Box! Right now you have a chance to win this CUCOL Men's Zebrawood Swiss Quartz Movement Minimalist Wooden Watches! Did you catch that, it's a wooden watch!! So awesome! I know my husband would love to win this one! Go now and good luck!!!
REAL WOOD & DECENT APPEARANCE : The watch is made of zebra wood. With a black decent watch face.

SUPER LIGHT WEIGHT: Only 45 Grams amazingly lighter than most watches. You can also remove watch links if it is not suitable to your wrist .

IMPORTED SWISS MOVEMENT: Quartz Movement operates on a battery power source, which offers long-lasting usage for up to 24-36 months. The Quartz Crystal oscillates at a consistent rate and requires no winding whatsoever, which guarantee's accurate readings every time.

EXCELLENT GIFT BOX: Carefully prepared, packed and delivered to you in our bright beige gift box, the Wood Face Watch is the perfect gift for friends, relatives and loved ones.

QUALITY GUARANTEE: Each CUCOL Watch is guaranteed to provide you with long-lasting enjoyment, with a modern style that's made from the highest-quality sourced materials.
Anything to Add? Leave a Comment!