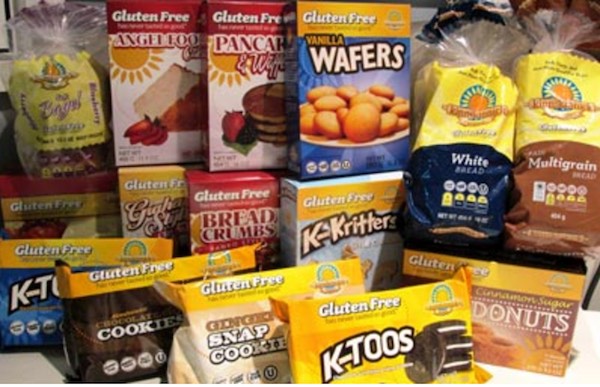 Check out these amazing products! For me this is HUGE! I have some dietary restrictions and can't eat any food with glutten! I LOVE the amount of variety available now that doesn't taste like cardboard! Enter up to 3 TIMES A DAY to win!!
Soft Plain Bagels
Soft Blueberry Bagels
Soft White Bread
Soft Multigrain Bread
Soft Hamburger Buns
Soft Hotdog Buns
Gingersnap Cookies
Montana's Chocolate Chip Cookies
Kinnitoos Chocolate Sandwich Crème Cookies
Kinnitoos Vanilla Sandwich Crème Cookies
Smoreable Graham Style Crackers
Kinnikritters Original Animal Style Cookies
NEW Vanilla Wafers
Cinnamon Sugar Donuts
Graham Style Crumbs
Panko Style Bread Crumbs
All Purpose Flour Blend
Angel Food Cake Mix
Pancake & Waffle Mix
Personal Size Pizza Crusts
Anything to Add? Leave a Comment!