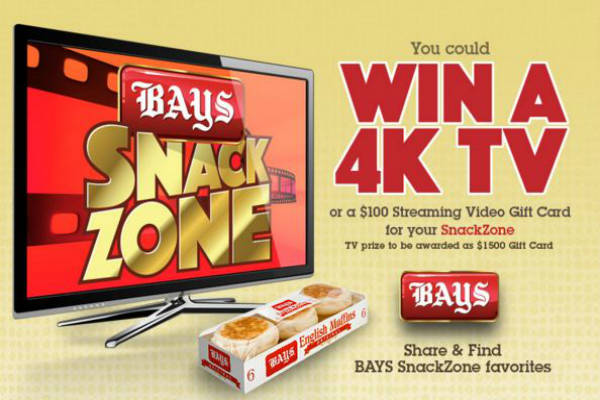 Win a 4K HDTV or 1 of 6 $100 Streaming Gift Cards!
Who wants to win a new HDTV? I know that I would! Hurry and enter the Bays English Muffins "Get in the Bays Snack Zone" Sweepstakes. You'll have the chance to win $1,500 for a 4K HDTV or 1 of 6 $100 Netflix gift cards! Wouldn't this be amazing to win?! I'd love to watch the Superbowl next year on a television like that!
Enter by 11:59:59 PM CT on March 22, 2016. You must be 18+ years or older to enter. Good luck to everyone, let us know if anyone wins! What freebie deals have you found lately? Let us know!
Anything to Add? Leave a Comment!