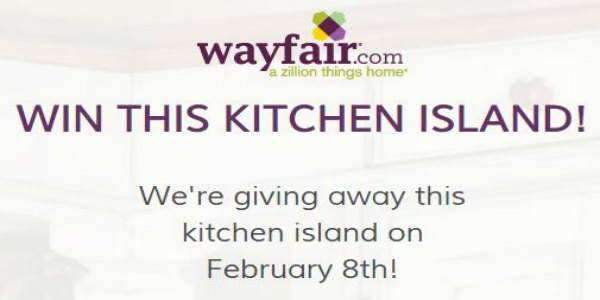 Wayfair Kitchen Island Giveaway!
Does your dream kitchen have an island? If you'd like one for your kitchen, enter the Wayfair Kitchen Island Giveaway before 2/8 of this year! Enter to win and make your kitchen look even more amazing with a new island!
You must be 18 years or older and live in one of the 50 U.S. States. Click here for additional rules and guidelines for this new giveaway. Let us know if anyone wins, good luck to everyone.
Anything to Add? Leave a Comment!