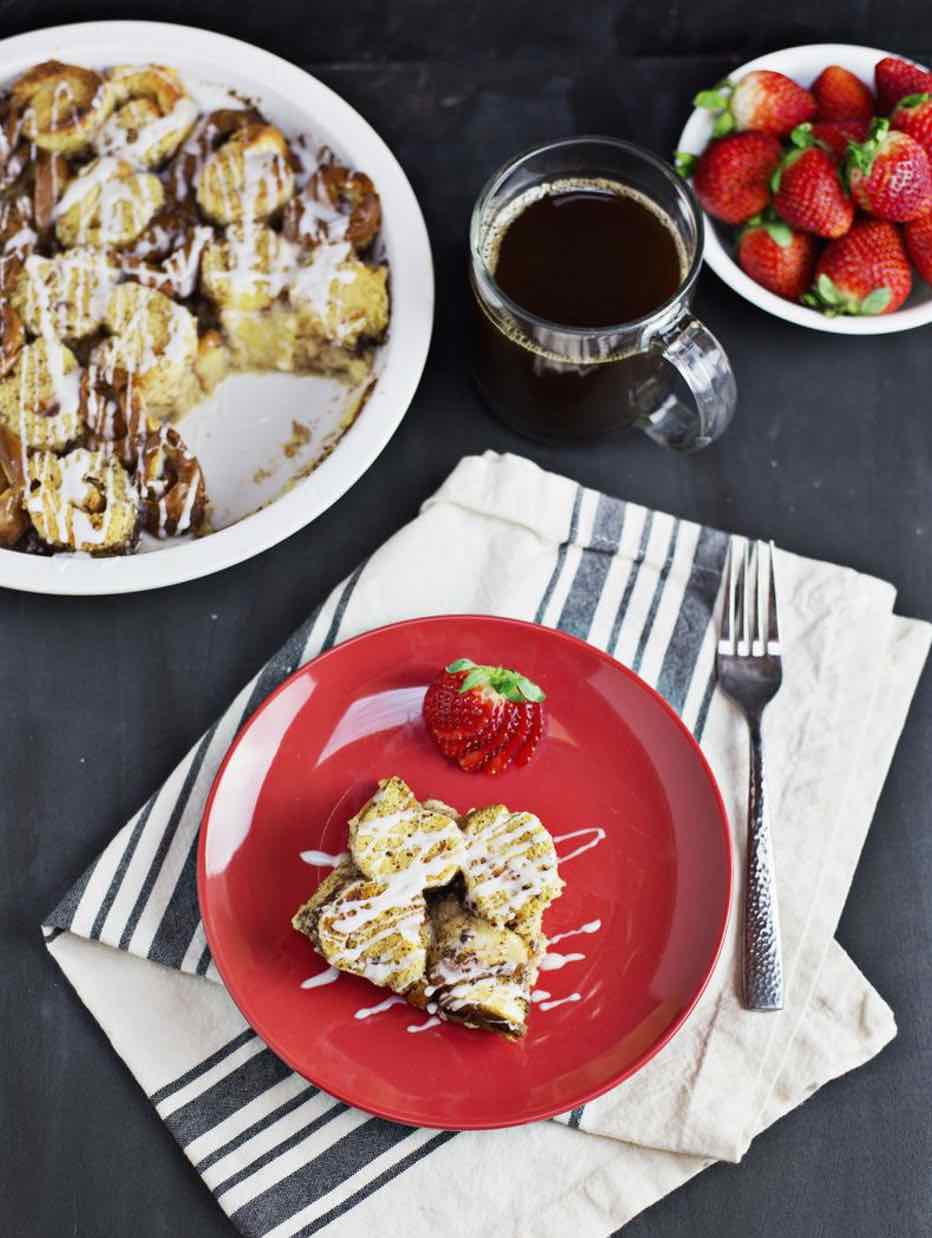 Cinnamon Roll Casserole, could serve 6-8 with fruit or other breakfast sides.
1 loaf white bread*
3 eggs
3 egg yolks
1 cup whole milk
1/2 cup cream
2/3 cup sugar
1 teaspoon vanilla extract
1 teaspoon cinnamon
butter for the pie pan
1) Butter a pie pan. Then roll up each slice of bread and cut into thirds.
2) Place the rolled up pieces in the pie pan so that it's full.
3) In a mixing bowl, combine the eggs, egg yolks, milk, cream, sugar, vanilla and cinnamon. Whisk until well combined. Pour this mixture over the rolls. Make sure that the egg batter coats every piece,evenly.
4) Bake in a water bath at 350°F for 28-30 minutes. The dish should still have plenty of jiggle to it still (like custard) but should not appear raw or liquid like. If it does, give it a few more minutes in the oven.
4) Eat! Yum!
Thank you A Beautiful Mess for this YUMMY recipe!
Anything to Add? Leave a Comment!