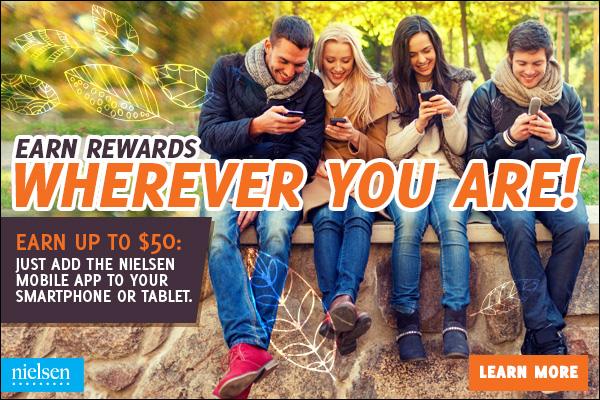 I love having my phone or tablet with me everywhere I go. Now in my spare time I can earn money on the go!
Sign up today and download the app to get started earning up to $50. The longer you keep the app and use it the more you can earn!
Join Nielsen mobile today and start earning today!
Anything to Add? Leave a Comment!