This post contains sponsored/affiliate links. I get commissions for purchases made through links in this post.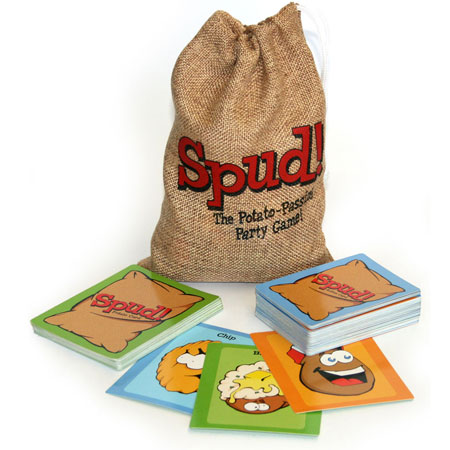 Win FREE Toys and Games from Fat Brain Toys
Definitely not your typical game of "HOT POTATO"! Wild mayhem spills out and reckless hot potato passing begins! Follow the action cards, toss potatoes to other players quickly and repeatedly – Spud is fast-thinking, fast-reacting, crazy, silly fun. Click the link or the picture above for your chance to win!