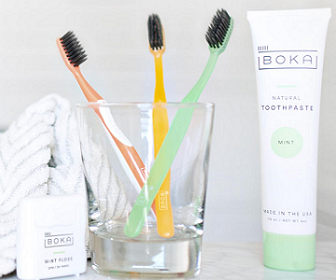 You can get a FREE Boka Toothbrush
Just sign up and get 5 friends to sign up to get a Free Boka Toothbrush.
Refer 10 Friends for Boka Brush and Floss. Refer 25 Friends for a Boka Brush, Floss, and Mint Toothpaste, and Refer 50 friends for 2 Boka Brushes, Flosses, and Toothpastes.
Anything to Add? Leave a Comment!