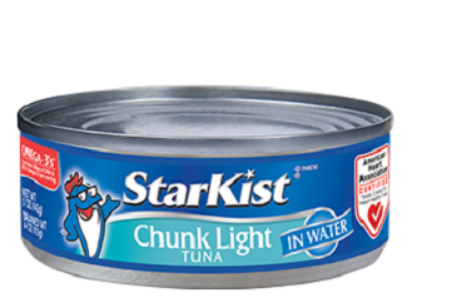 File the claim here===> Starkist Tuna Class Action Settlement
If you purchased these products between February 19, 2009 through October 31, 2014:
one or more 5 oz. can of Chunk Light Tuna in Water
one or more 5 oz. can of Chunk Light Tuna in Oil
one or more 5 oz. can of Solid White Tuna in Water
or one or more 5 oz. can of Solid White Tuna in Oil
Then you are eligible to file a claim and you can pick either $25 in Cash or $50 in product vouchers redeemable for StarKist tuna products.
The lawsuit requires Federal law requires 5-ounce cans to contain an average of 2.84 to 3.23 ounces of tuna. However, Hendricks alleges that 5-ounce cans of StarKist tuna only contain an average of 2.81 to 3.11 ounces of tuna.
Anything to Add? Leave a Comment!