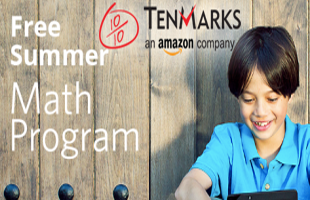 Get a FREE Summer Math Program from TenMark (a $39.95 value!)
The TenMarks Free Summer Math Program is proven to maintain and build math skills for children finishing grades 1 – Algebra 2.
Parents: Strengthen your child's math skills this summer. Just 20 minutes, 3 times a week is all it takes.
Anything to Add? Leave a Comment!