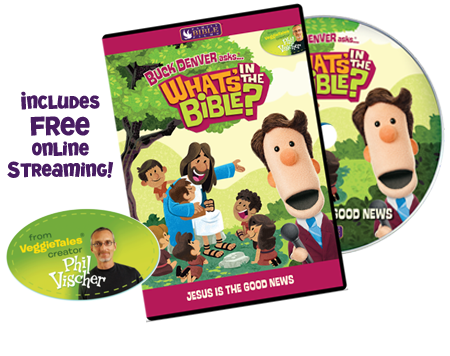 Click here to order the Free Bible Story DVD for Kids, $1 Shipping!
FUN Animated Stories Bring the Bible to Life! Get 2 FREE Bible Stories Plus 3 FREE Gifts! Just pay S&H!
Here's what you'll love about What's In The Bible?
What's In The Bible? uses a combination of animation, puppetry and live action to teach kids about The Bible's message

Facinating, fun animation brings the stories of the Bible to life.

Wholesome, family-friendly stories you can enjoy with your kids.

Helps your children easily understand The Bible.

Features many of The Bible's most important lessons & people.

Developed by Phil Vischer, creator of Veggie Tales®.
Anything to Add? Leave a Comment!