Hurry and get a FREE $15 from TopCashBack.com plus a FREE 1 MONTH Trial at GAMEFLY!
HOW TO GET THE DEAL:
Sign up or log into your TopCashBack account HERE
Click on the orange GET CASHBACK NOW button!
Once you hit the Get Cashback Now button you will be redirected to Gamefly's site. Once you are on the site hit the REFRESH button on your browser and you should see the picture below
Click the Start Now button and sign up for your 1- Month FREE TRIAL. On the TopCashBack.com account it does not say how long you have to be a member of Gamefly in order to get the $15 cash back so I would wait until the last day to cancel or the day before.. In 1-7 days you should get an email from TopCashBack letting you know you have $15 pending from Gamefly. Once it goes from pending to confirmed to payable you can cash out for paypal cash or an amazon gift code.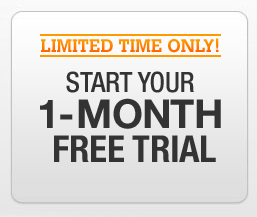 I have had a couple of readers message me letting me know it worked for them and they received their money. Sometimes when you do a FREE TRIAL you are charged a temporary hold of $1 and it will clear out after a couple of business days. It's like when you get gas they want to make sure you have the money in your account but I always get my money back.
You can cancel your GameFly membership at any time by going to My Account and selecting Cancel My Membership link located at the bottom right of the page. If you choose to cancel your membership, it is effective immediately and a refund or credit for unused service time will not be issued. To check out how many days you have left in your current billing period, you can view your Account Summary.
Anything to Add? Leave a Comment!