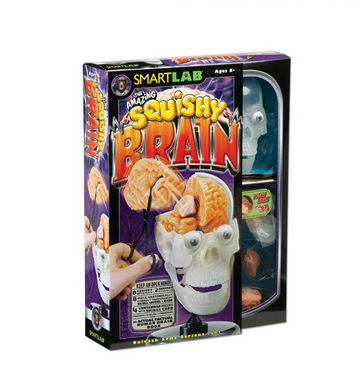 Enter for a chance to win a Smartlab Toys Trivia Wednesday Amazing Squishy Brain Toys!
There will be two (2) winners!
The Amazing Squishy Brain is a 24-piece, anatomically correct model with moving mandible (jawbone) plus squishy brain and eyeballs. Keep an open mind with this astonishingly amazing tour of the wonder we call the brain. By the end, you'll know all about the senses, movement, memory, emotion, decision-making, and autonomic functions like breathing and digestion. It's a no-brainer!
Just answer the trivia question and you are entered! Good Luck!
Ends tonight September 11th at 11:59PM PST!
Anything to Add? Leave a Comment!