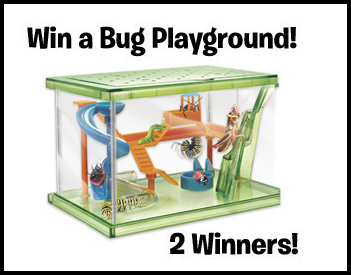 Enter for a chance to win a Smartlab Toys Trivia Wednesday Bug Playground Toy!
There will be two (2) winners! Wrangle backyard creepy-crawlies into this mini funhouse. Good choices: crickets, ants, and beetles. Not so good: wasps, termites, and cockroaches.
Just answer the trivia question and you are entered! Good Luck!
Ends tonight July 17th at 11:59PM PST!
Anything to Add? Leave a Comment!