Click on the banner above to get quality and inexpensive life insurance for your child!
You can also get a FREE Child Safety ID Kit!
Even if you don't need this then please donate to someone who could. A women's shelter or a single mom or maybe someone you know who is struggling to make ends meet.
NO OBLIGATION to buy anything! Make sure you click through until page 3 but you do not have to buy anything!
These checks below are from a friend who received hers a couple of weeks ago! She got check for $14.95 off but some are reporting getting $15.95 checks too!!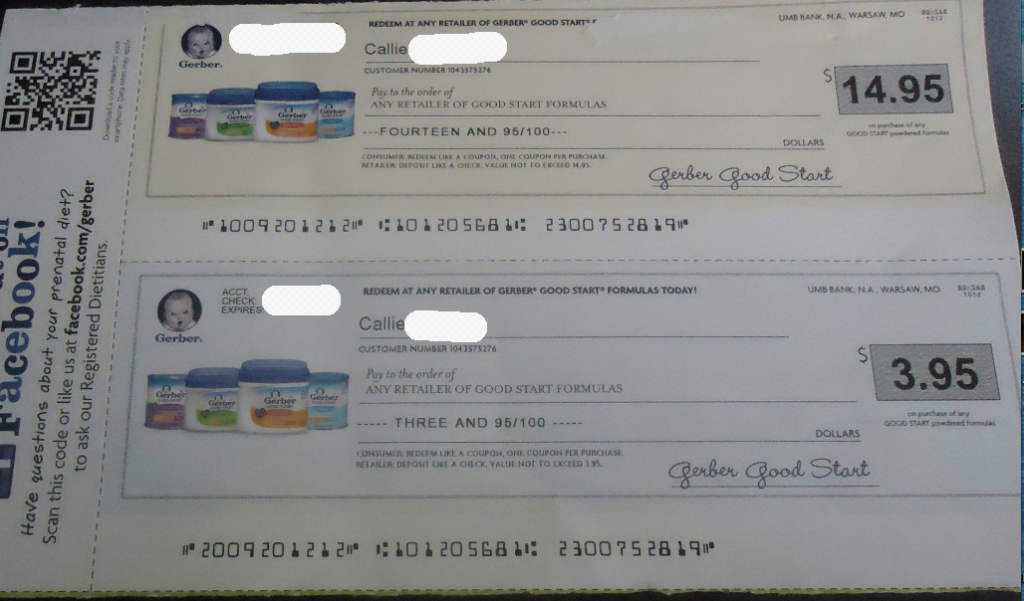 Anything to Add? Leave a Comment!