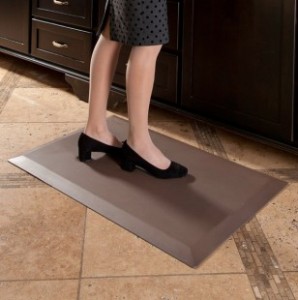 I would love to have one of these comfort mats to use while I'm doing dishes.
This is a savings of over 60%! WOW! They have several different sizes and colors.
New members get FREE Shipping!
Look UnderImprint Comfort Mats
Proven by the Center for Ergonomics to reduce overall fatigue and discomfort, these mats are also highly attractive and fit any room in the house.
Wash with soap and water
Dimensions: 26″ x 36″ x 3/4″
Anything to Add? Leave a Comment!