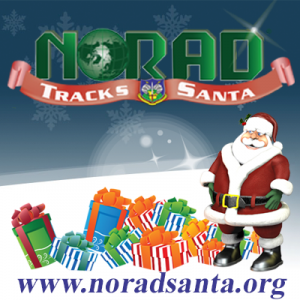 So do you want to track Santa and see where he is?
Then you have to check out the official NORAD Tracks Santa!
You can choose 8 different languages and it will track where Santa is which is in Europe right now!
You can watch You Tube videos, check on Twitter or Facebook. Plus there is an app you can download on ITunes!
I am not sure about Android. It's FREE for the iPhone!
Plus the website has cute games for the kids to play and the kids at heart like me!
Enjoy and wishing you a very Merry Christmas to your family from ours!
Anything to Add? Leave a Comment!