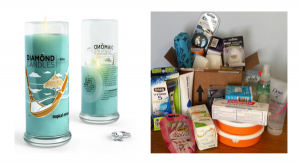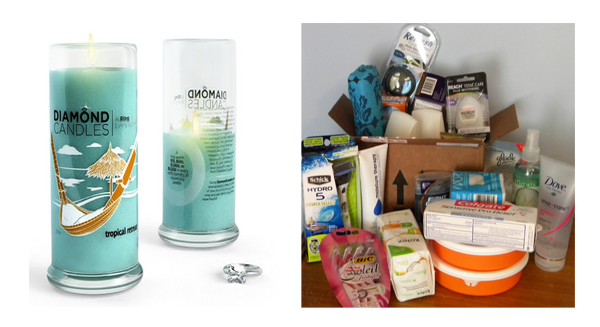 Thrifty Momma Ramblings is excited to bring you this AMAZING giveaway to celebrate 10K fans on Facebook! Thanks to all my wonderful fans I hit this milestone in only 4 months! WOW!
To celebrate as a thank you to everyone I am giving away 2 prizes! What you ask?
A Diamond Candle!!! You know those fabulous soy candles where each candle contains a hidden ring inside worth $10, $100, $1,000 or $5,000!!! Wouldn't that be amazing if the winner of that candle had the $5,000 ring hidden inside! Even if not, these candles smell wonderful and contain very cute rings.
One lucky winner will get to choose the scent they want.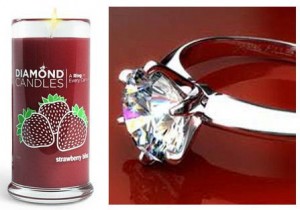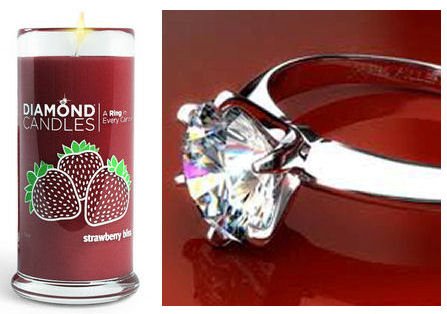 The other wonderful prize is a mystery box! I have given 2 away already, and both winners were extremely happy with the contents inside. Yes I do show a sneak peek of some of the box contents, but I add other goodies when I pack it up to ship out. So you never know what will be inside. That part is a secret.
The box will contain over $50 worth of goodies.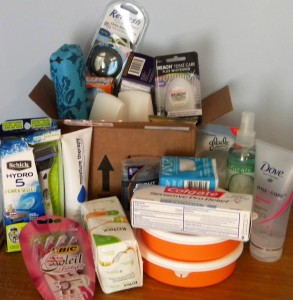 These great bloggers have teamed up with me to help celebrate my 10,000 Facebook Fan Giveaway!
Life's Cheap Thrills; Chant3llo's Blog; Kimberly's Thoughts; Emptynester Reviews; Mommy's Memorandum;
Couponing as a Lifestyle; Style 'n Decor Deals!; Koupon Krazed; Give Oh Giveaway
Enter the rafflecopter below to enter this great giveaway. To get the 10 points for Facebook and Twitter, you have to like and follow ALL the pages. There are only 10 links on each page so the pages should load fast. I made it very easy for everyone.
Thank you to all my great fans for following, reading, and visiting me. This giveaway is not affiliated with Facebook, Twitter, or Diamond Candle in any way. Open to residents 18 and older in the USA only as I cannot ship a box that heavy outside the USA.
Giveaway starts July 1, 2012 at 9PM EST and Ends on July 6th at 11:59PM EST! All the rules are listed on the rafflecopter.
Both prizes will be sent by Thrifty Momma Ramblings.
Anything to Add? Leave a Comment!