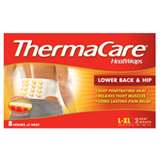 Enter the ThermaCare Rally for Relief Sweepstakes and you will get a $3.00 off coupon for registering.
Today is the day to enter the Rally where you can win monthly prizes such as a trip and join one and get an additional entry into the Grand Prize of $16,000 CASH!!!
There will be 16 runner-ups who will win a year supply of ThermaCare wraps!!!
Yes each month there will be 16 winners for that year supply! Honestly I would be thrilled if I won that.
Each month the monthly winners will be announced a week after the rally.
The sweepstakes ends in October! Let me know if you win anything!
Anything to Add? Leave a Comment!