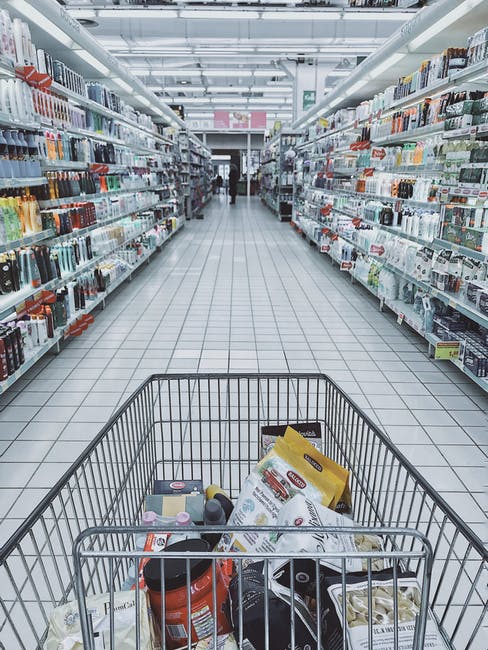 Every day, 25 million people will choose to shop with Walmart. Add to that number the millions of people that get up and go to Target and it becomes very clear how powerful these two retail giants are.
Many people use the stores Walmart and Target interchangeably. After all, in the US, Walmart and Target compete fiercely, often offering very similar value propositions to consumers. Still, there are stark contrasts if you know where to look which often leads to heated Target vs Walmart debates.
So then, which is better, Target or Walmart? Which of the two provide better savings? Where will you enjoy a better shopping experience?
Our team breaks down key comparative factors below to help you come to a conclusion. Keep reading to learn more!
Product Variety
What good are savings if the store you're shopping at never carries what it is you want to buy? The answer to that question is not very good.
Fortunately, when comparing Target vs Walmart on this factor, both feature a great selection of products. Variety will vary based on store size but Target and Walmart both have the ability to carry cutting-edge electronics, clothing, and even groceries.
Given that Walmart does have more super-sized stores than Target, we'll give the product variety edge to Walmart.
Prices
You never know when Target or Walmart is going to be offering a deal that blows its competition out of the water. On an average day though, you're going to find more savings at Walmart.
Walmart being a premiere purveyor of brick and mortar savings largely comes down to it having a bigger footprint than Target which allows it to pull in more revenue, profit, and leverage its power to secure better deals from suppliers.
We'd venture to say that, specialty discount stores aside, Walmart is the best place to shop for everyday goods if you're focused on getting the absolute lowest price.
Sales
Everyday low prices are one thing. Sales, however, are another.
When we think of sales, we think of temporary price reductions that markedly lower the price of a good below market rate. Both Target and Walmart do sales and Walmart even has a whole host of "Walmart hidden clearance" items that savvy shoppers know how to find.
While varying sales value can be found in either store, if you're sales volume focused, Walmart will likely blow you away more often than Target. Its ability to do that, again, comes down to its size and consequential leverage.
Product Volume
Volume of merchandise describes how much of each item either store might have in stock. This is particularly important when it comes to popular consumer electronics.
Stock size in either store will vary based on foot traffic and store square footage. Seeing as how Walmart has more large stores than Target, you'll probably find more of what you're looking for at Walmart. With that said, if the larger store in your area is Target, you'd go there to ensure an abundance of whatever it is you're shopping for.
Quality
By this point, you might be thinking that Walmart is the clear-cut winner when it comes to brick-and-mortar retail. Not so fast though…
A big driver of the "value" conversation is the quality question. Is what you're paying for impressing you or does it just have a low price?
When it comes to quality products, we 100% give the edge to Target.
Target has better quality store-brand merchandise. This is apparent when it comes to food and perhaps most noticeably, clothes.
Target's selection of quality, cheap, and fashionable clothing is one of this big box store's primary consumer draws. Compare that to Walmart's almost swap-meet collection of apparel, and it becomes clear why quality lovers love Target.
Online Experience
Not a fan of going into stores, particularly lately? If that's the case, a big part of your shopping/value experience will be based on the Target vs Walmart online experience.
Both stores offer a great eCommerce experience. While Target's feels a lot cleaner than Walmart's, Walmart's use of third-party sellers (similar to Amazon) does make for a wider selection of goods.
If you're looking for low prices and don't mind information overload, Walmart takes the cake for eCommerce. This is particularly true with the recent introduction of its Walmart+ service.
People craving simplicity, however, will enjoy Target.
Level of Service
Service is a lost art in retail settings. That trend is apparent at both Target and Walmart.
With that said, we don't think you'll be blown away by either store's customer service offerings. You may though, get a slightly better experience at Walmart given that in general, they're better staffed.
We'll call this point of contention a draw.
Target vs Walmart: Which is Better?
We've run you through several Target vs Walmart considerations. Does the Walmart shopping experience blow Target's out of the water? Do "crazy Walmart shoppers" make Target's experience streamlined and preferable?
At the end of the day, that's a matter of personal preference.
Our take is that while Walmart might offer a lot of advantages to aggressive deal-seekers, Target offers a more focused experience that features more quality products.
You'll have to determine which of those factors speaks to you.
There are ample places to shop online and off. If you're looking for more guidance on where you should be taking your business, we'd love for you to explore more of the lifestyle content we have available on our blog.