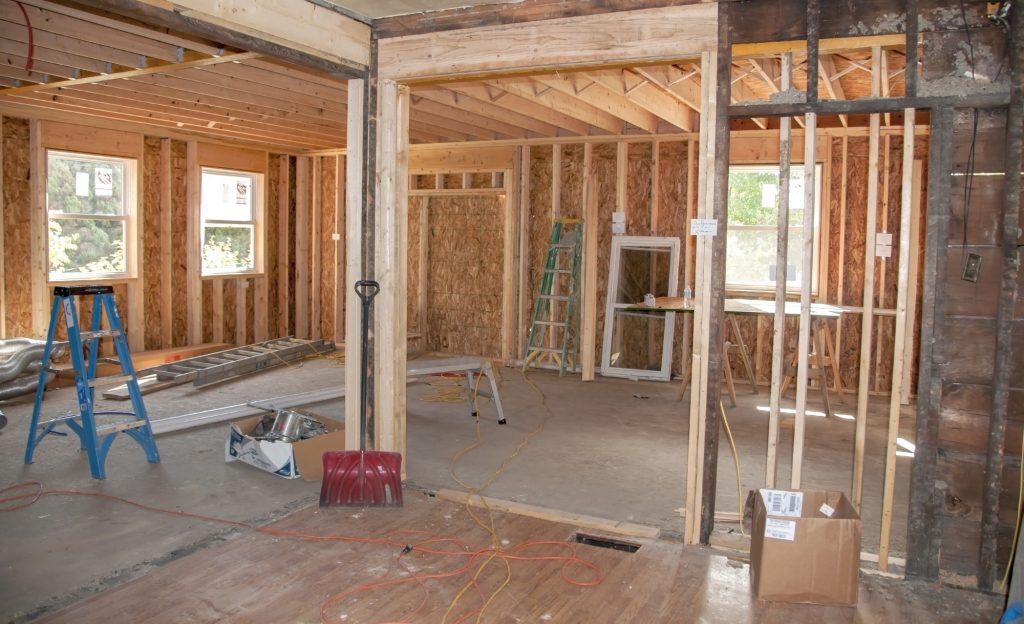 Planning a home renovation is both fun and exciting, right? New finishes, new design, and a brand-new look make it all worthwhile.
But one of the biggest mistakes homeowners make is not planning out the timeline and thinking everything will go according to plan.
To avoid the hassle and extra expense a time-consuming project may bring, let's look at how long your home renovation will take.
Timeline Depends on Your Project
When it comes to home renovation, no two projects are alike. What goes into your bathroom remodel may be a completely different set of circumstances than your neighbor's bathroom remodel. Because of this, renovation times will vary.
So what is it about home renovation that determines the timeline? There are several factors that you need to consider.
Contractor or DIY
Will you be doing the work yourself or will you be hiring a professional? Taking on a DIY project may seem rewarding and could save you money, but it all depends on your level of expertise.
If remodeling projects aren't something you're used to doing, your DIY renovation will likely take longer. It will also open you up to making mistakes, which only adds to the timeline… and budget.
Space
The larger the room you're renovating, the more time you'll need to plan into your timeline. And if that remodel involves more than one room, the timeline only gets longer.
That's because the more space you have to remodel, the more materials and time it will take to install everything properly.
Planning
Many people think a home renovation timeline begins at demolition, but that's not true. It takes a lot of time and effort to plan the remodel before the first sledgehammer ever swings.
Planning a project in stages will help cut down on errors that could drag out the length of a remodel. It also cuts a big project up into manageable pieces that won't feel so overwhelming.
The bigger the project is, the more time you will need to plan it all out.
Will You Be Living Through the Renovation?
To save money, many homeowners choose to live in the house while renovations are underway. While that can help the budget, it can also hurt the timeline.
That's because a work crew will have to take those living in the house under consideration. They may not be able to get into the house as early as they like or stay as late as they like.
Getting someplace else to stay during a remodel will ensure your project is always working at full capacity.
Materials
The materials used on a project is a big factor in the overall timeline.
For example, laying tile in a bathroom doesn't take that long. But if you're adding radiant heat under that tile along with an intricate design, it's only going to add to the timeline.
Simple changes call for a simple timeline. It's when the materials start getting more involved, complex, and increase in quantity is when the timeline stretches.
Money
Not planning well enough or running into unexpected surprises may drive up costs, causing your project to come to a screeching halt.
Don't let that happen to you. To help keep your budget under control, learn some tips to save money on your renovation.
Room by Room Estimate
Now that you know what factors can affect your home renovation timeline, let's look at what an average time frame is by room.
Kitchen and Bathroom
The kitchen and bathrooms are two of the most popular, and lucrative, rooms in a home to remodel. If it's done well, it will increase the value of the house.
Most kitchen and bathroom remodels will take about 3 to 10 weeks to complete.
If the project involves moving plumbing, changing the layout, or any other major changes, it will take longer to finish the work.
Basement and Attic
Finishing out the basement and attic of your home will add valuable square footage, without having to add an addition.
Most basement and attic remodels last about 3 to 10 weeks.
The time frame all depends on how finished your project is before you get started. Some basements already have framed walls and roughed in bathrooms, which cut down on the process.
Room Addition
Adding an addition to your home will add value. Yet, it's typically the longest project to complete because you have to start from scratch.
Building an addition usually takes between 6 to 16 weeks, depending on the size and location of the project.
Mother Nature plays a big part in delays, which is not something you have to worry about with most renovations.
Roof, Siding, and Decks
Renovating your roof, siding, or a deck is one of the least time-consuming projects you may have. It will usually take a couple of days for simple work and up to 2 weeks if any damage needs to be fixed, such as rot.
How to Reduce Your Timeline
To put time back on your side, there are several things you can do to help your home renovation move along smoothly.
First, do your research. Find out as much as you can about the type of project you want to do and how much it will cost you. If the work seems like it will outweigh your budget, it's time to rethink your plan.
Once you have a good idea about what you're getting into, it's time to start planning the renovation process. If you find you're getting in over your head, now is the time to get help from a professional contractor.
And with any renovation project, it's not a bad idea to plan for more time and more money than originally thought. That way if delays or surprises pop up, you're prepared and not caught off guard.
Give Your Home Renovation the Time It Needs
Underestimating the timeline of your home renovation could cost you both in money and frustration. But now that you know what to expect, you can make a plan that will result in a renovation success!
Anything to Add? Leave a Comment!